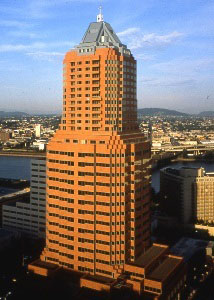 If you are struggling to pay your rent, click
here
to get more information about the Emergency Rental Assistance Program.
Welcome to Wayne Godare's Chapter 13 Website
This site will provide you with general information about my office and upcoming events in the bankruptcy community.
We believe that each person involved in the bankruptcy process, from beginning to end, contributes to the success of a Chapter 13 Plan.
My staff and I look forward to working with all of you throughout the life of the Plan.
- Wayne Godare
The office of Wayne Godare, Chapter 13 Trustee, will be operating remotely with limited staff. For assistance with a case that is not confirmed, please email precon@portland13.com. For assistance with a case that has been confirmed, please email postcon@portland13.com.
NOTICE: All 341(a) Meeting of Creditors will now be conducted telephonically until further notice. The telephone call-in information and procedures are posted on the Court's COVID-19 Operations page. To call in for 341(a) Meeting of Creditors, dial 877-950-0256 and enter passcode 6464616 followed by #. Please see the following link for information about debtor identification.
The debtor(s) may keep any stimulus checks received via the CARES Act.